Celebrating Betsy & Julian's Whimsical Wedding Journey
Celebrating Betsy & Julian's wedding at the Four Seasons in Washington D.C. November 2021.
REAL WEDDINGS
Love knows no bounds, and when a lawyer and a lobbyist crossed paths, destiny took hold of their lives, weaving a tale of romance that would lead them down the aisle. Betsy Luxenberg and Julian Hoffman's love story began with a simple swipe on a dating app, but little did they know that their connection would blossom into a lifelong journey of love and adventure. From their first meeting at the now-closed Drafting Table bar in Washington, D.C., it was clear that their chemistry was undeniable. Step into their enchanting wedding day at the Four Seasons in Washington D.C., where love, laughter, and the promise of forever filled the air.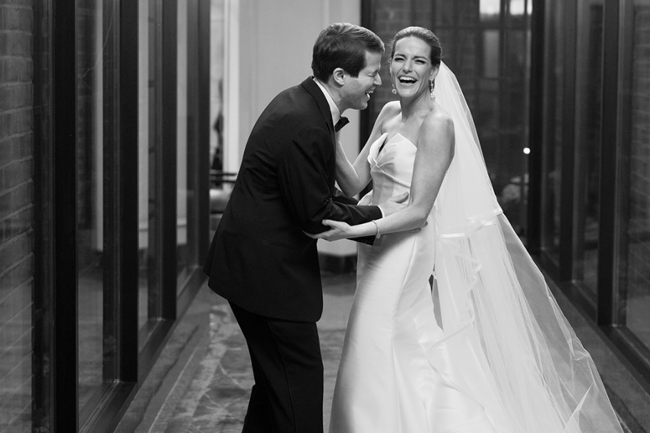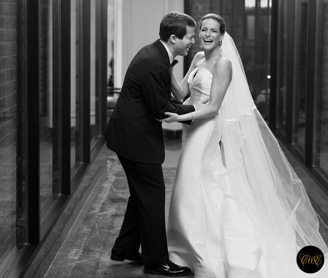 Julian and Betsy embarked on a journey together, exploring the world from Minneapolis to Miami, Prague to the Poconos, and Antibes to Aspen, their bond grew stronger with every shared experience. Surrounded by breathtaking landscapes and treasured moments, it was atop the majestic Aspen Mountain that Julian decided to take their love to new heights, surprising Betsy with a heartfelt proposal.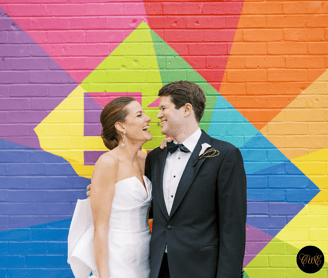 The couple looks forward to spending many more decades together, traveling, laughing, and loving each other for years to come. They were excited to share this celebration with all their friends and family.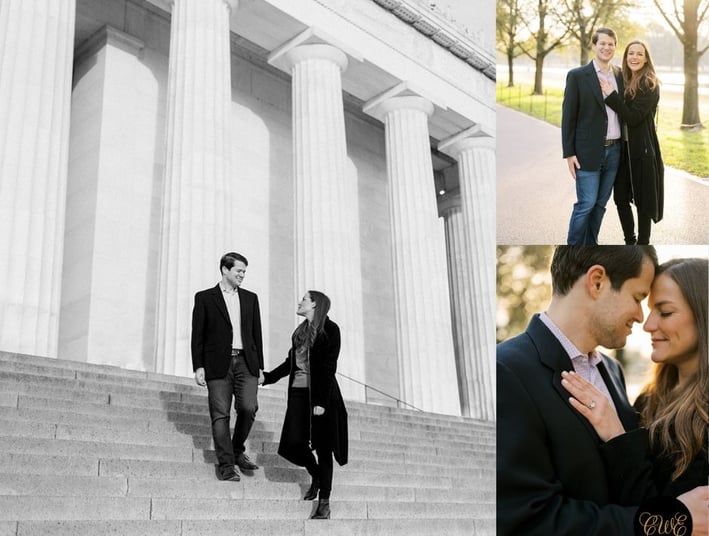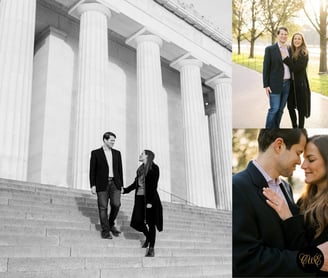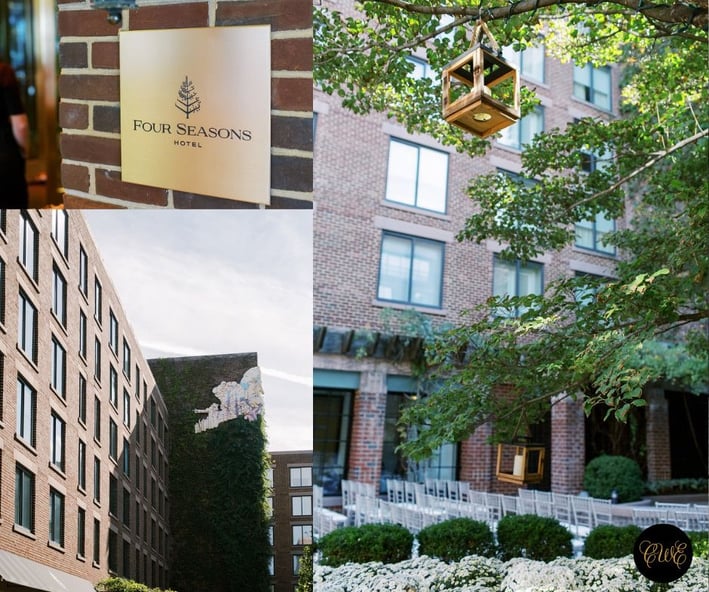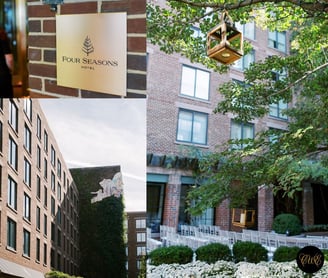 Betsy and Julian's wedding planning journey was infused with their infectious fun-loving personalities. Every detail reflected their desire to create a joyous and memorable celebration. The reception came alive with laughter, games, and a dance floor that became a vibrant tapestry of happiness. Their wedding day was a testament to their love for laughter and their commitment to creating an unforgettable experience for their cherished guests.
Betsy and Julian chose a picturesque hotel in D.C. as the setting for their wedding. Its elegant allure and warm ambiance provided the perfect backdrop for their special day, creating an elegant and unforgettable wedding experience.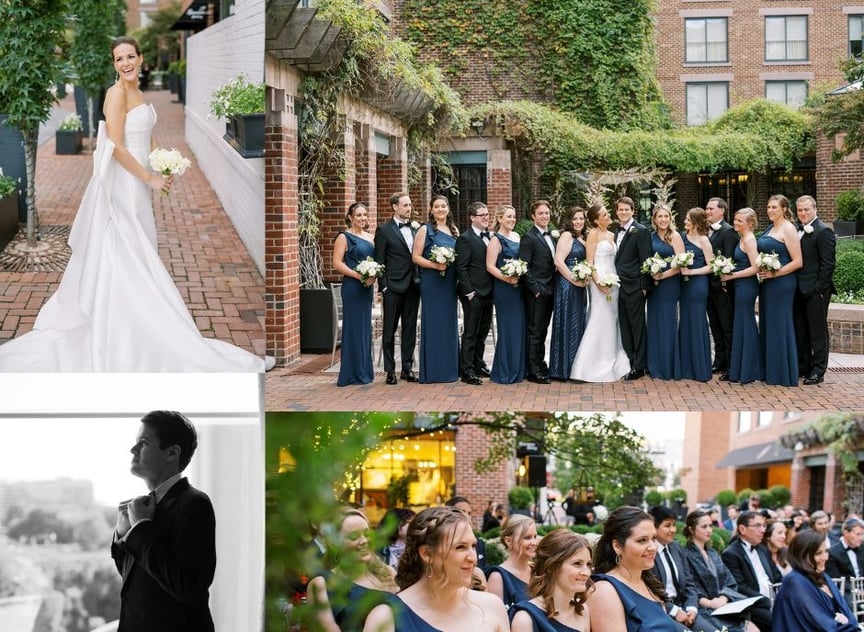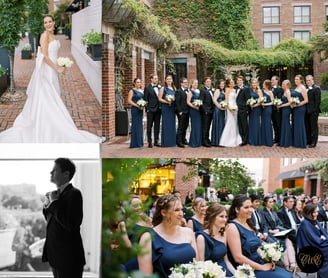 The enchanting courtyard of the classic hotel in Georgetown, Washington D.C., set the stage for their heartfelt wedding ceremony. Nestled amidst the rustic charm of a brick building, beautiful green vines provided a picturesque backdrop. As guests took their seats on white chairs with shiny cushions, all eyes were drawn to Betsy, resplendent in her elegant wedding gown, and Julian, exuding timeless charm in his classic black tuxedo. The atmosphere was imbued with the perfect blend of history, romance, and natural beauty, creating a truly unforgettable moment of love and unity.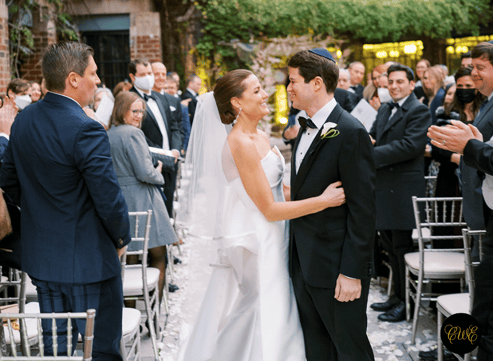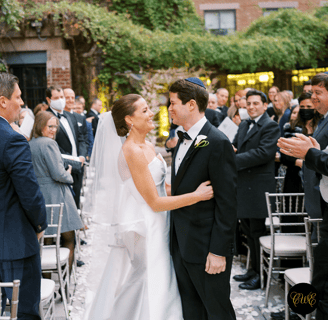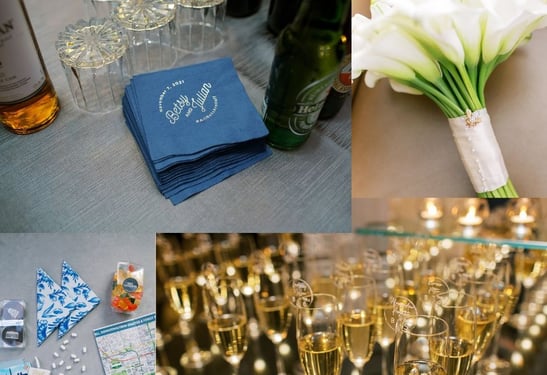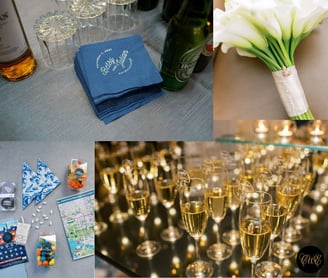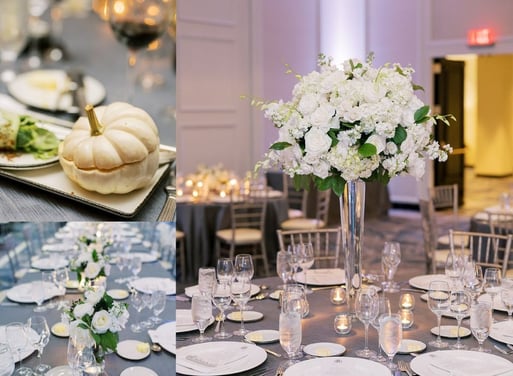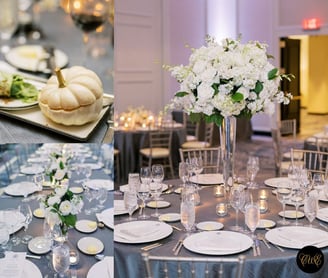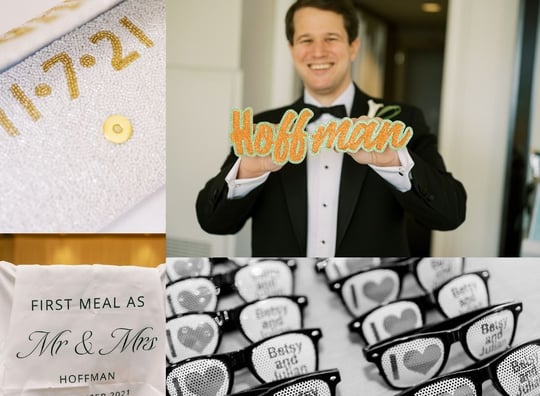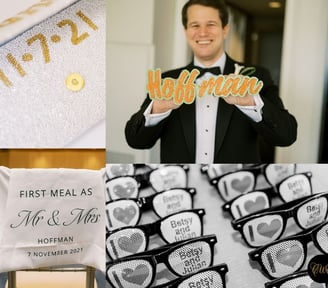 From the moment guests arrived, they were greeted by whimsical elements that set the tone for the festivities. Colorful banners and playful signs guided them along the path of merriment, while unexpected surprises awaited around every corner. Julian and Betsy wanted their loved ones to feel an immediate sense of joy and anticipation as they entered their magical world.
The tablescape exuded an atmosphere of refined elegance and timeless charm. Set against a backdrop of delicate white centerpieces, the ambiance was elevated to a level of sophistication that left guests in awe. The classic color palette of black and white, accentuated by touches of gold and blue, added a touch of glamor to the scene. The overall vibe was one of tasteful opulence, effortlessly blending tradition with modern flair.
The couple's fun-loving spirits were interwoven into every aspect of the day. From personalized wedding favors that brought smiles to every face, to playful photo booths that captured unforgettable moments of laughter, Betsy and Julian ensured that their guests would be swept away by the infectious energy of their love. The reception overflowed with games and activities that encouraged everyone to let loose and revel in the celebration of their union.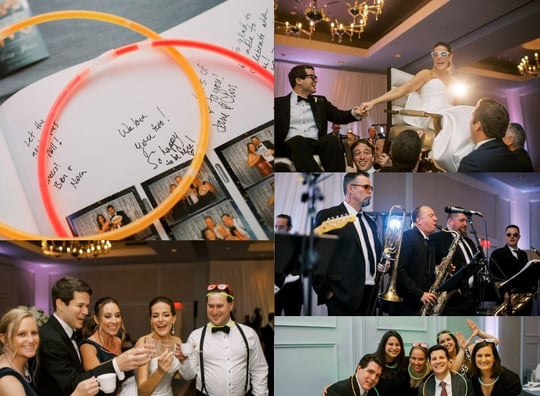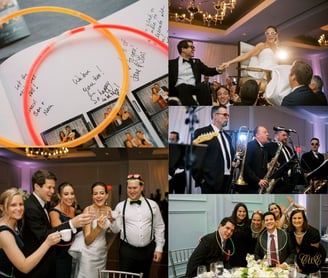 As the night waltzed on, the guests indulged in a delectable feast fit for fairy tale dreams. The melodies of enchanting music swept everyone off their feet, inviting them to dance with delight. Laughter echoed through the air, mingling with the clinking of glasses and the joyous cheers that filled the room. Julian and Betsy beamed with sheer bliss, their hearts overflowing with love, as their cherished loved ones encircled them in a whimsical celebration of their everlasting bond.
As Betsy and Julian's wedding day drew to a close, it was evident that their love had set the stage for a remarkable celebration. Surrounded by their loved ones, they embarked on a new chapter of adventure and togetherness. Their wedding, infused with personal touches and vibrant energy, reflected their fun-loving spirits and unwavering commitment. With heartfelt toasts and joyful laughter, the couple embraced the promise of a future filled with love, laughter, and cherished memories. As we bid them farewell, we raise our glasses, wishing Betsy and Julian a lifetime of happiness, as their love story continues to unfold, forever filled with love's sweetest melodies.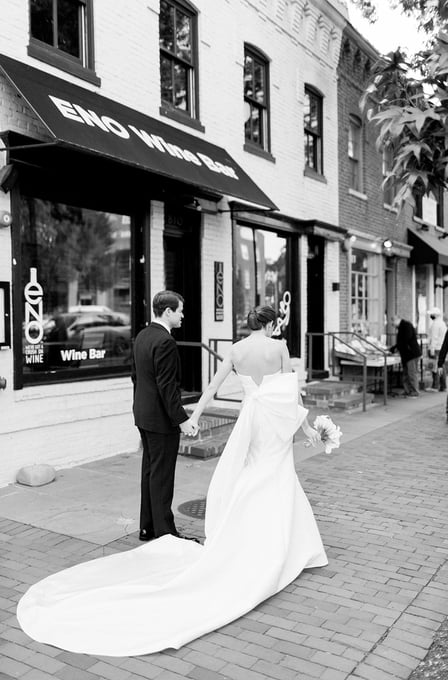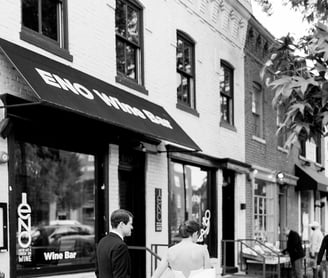 Wedding Pro's:
Planner & Florist: Chic Weddings & Events
Photographer: Kristen Weaver Photography
Videographer: Shutter and Sound
Venue: The Four Seasons
Photobooth and pipe and drape: Extraordinary Entertainment
Florist: Petals Edge
Officiant: Rabbi Jonathan Maltzman
Ceremony Music: Bachelor Boys Band – Strings