Best of Sam & Trevor's October Wedding
Celebrating Sam & Trevor's wedding at the Hope Flower Farm, Stumptown Rd, Waterford, VA.
REAL WEDDINGS
At Chic Wedding Events, we had the pleasure of working with many wonderful couples over the years, but Sam and Trevor's wedding was truly special. Their love and commitment to each other was evident in every aspect of their wedding making it a truly one-of-a-kind experience.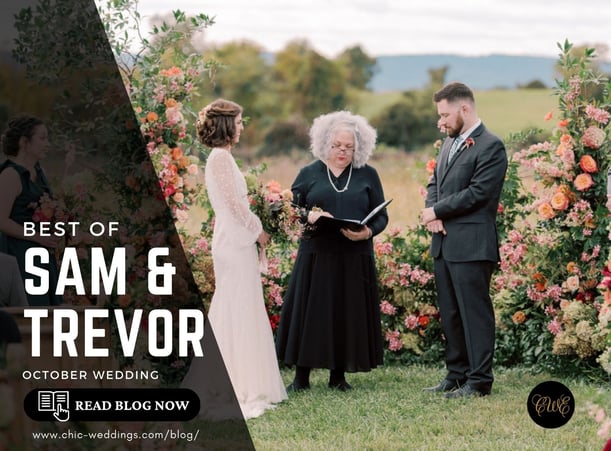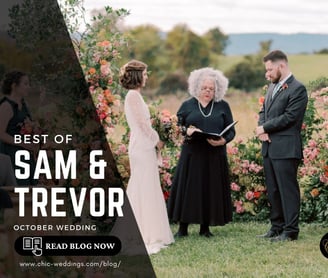 As an Old Town Alexandria-based couple, Sam and Trevor wanted to showcase their hometown by having their wedding at a local farm. We worked closely with Something Vintage to create a comfortable lounge area by the fire pit and set up old ladders outside of the barn for escort card vases. The result was a charming and rustic atmosphere that perfectly complemented the couple's style.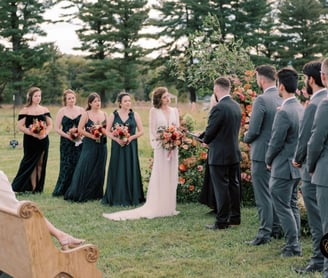 One of the most unique aspects of Sam and Trevor's wedding was their dry bar setup. They launched a company in 2021 that offers non-alcoholic options for events, and they wanted to showcase their offerings at their own wedding. We worked with them to create a bar that displayed their dry drinks in a visually stunning way, while also ensuring that their guests had a variety of delicious and refreshing options to choose from.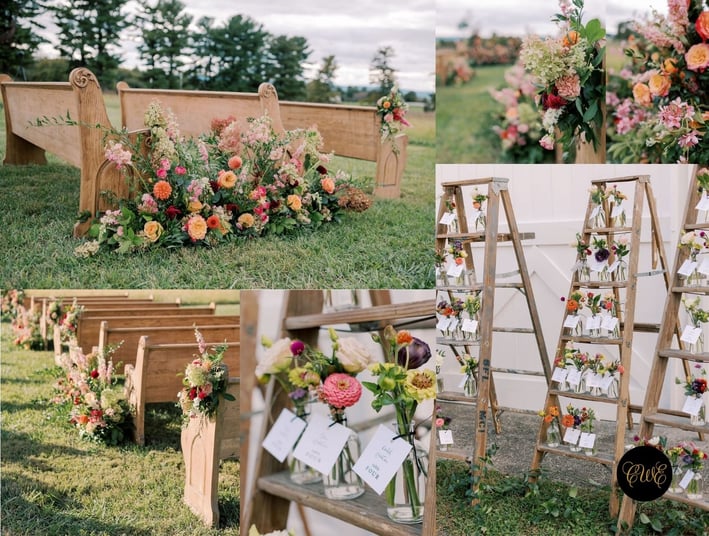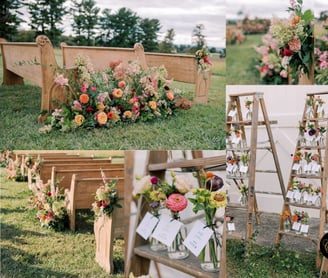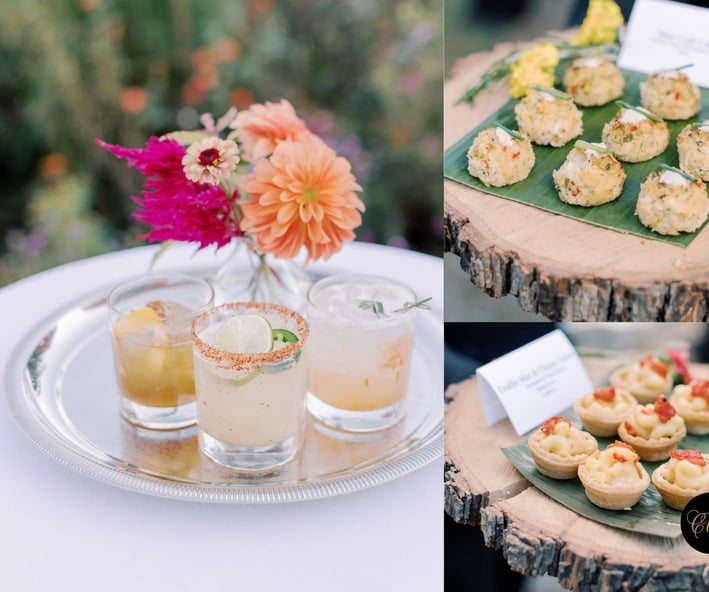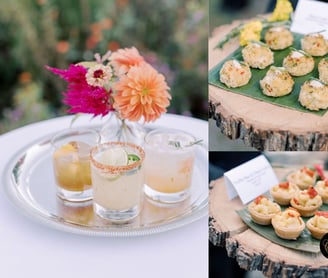 To add to the ambiance, Sam and Trevor hired a Bluegrass band, the Short Hill Mountain Boys, to play during cocktail hour. The music was a nod to Trevor's love for bluegrass and added a fun and lively energy to the celebration.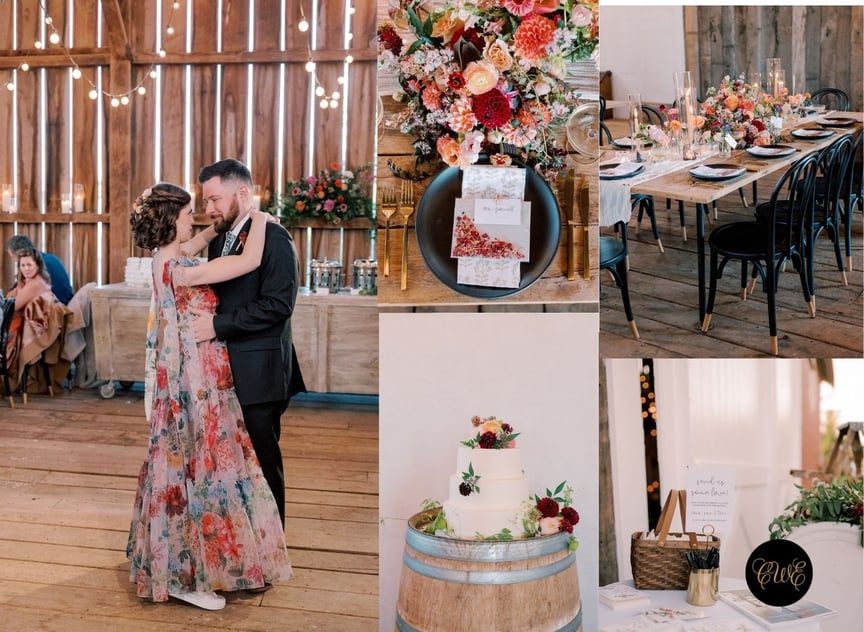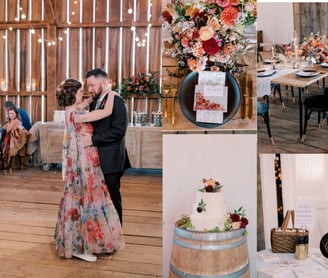 Finally, we can't forget to mention the stunning floral arrangements. Holly Chapple handpicked and designed the flowers, using a lot of richly colored dahlias to create a romantic and sophisticated look that perfectly complemented the rustic surroundings.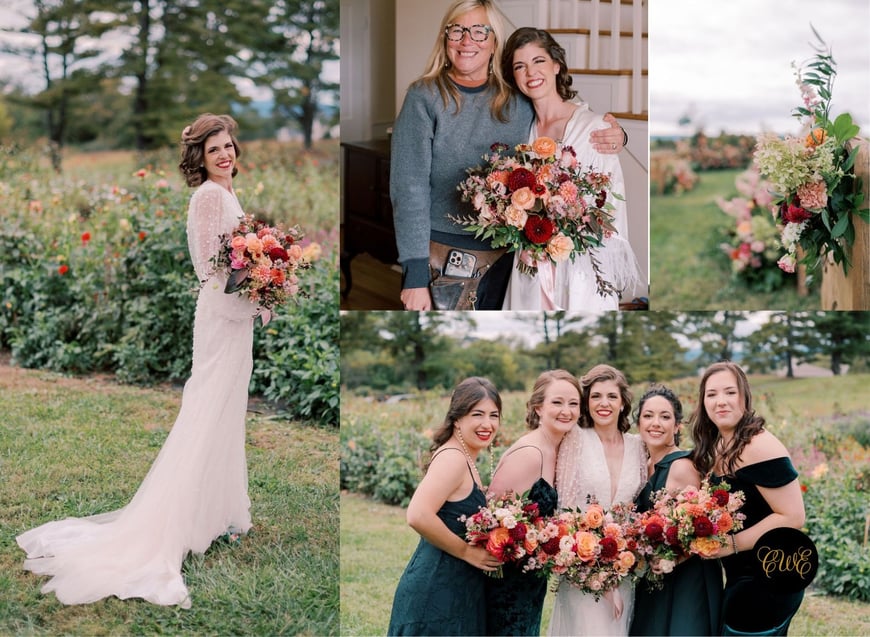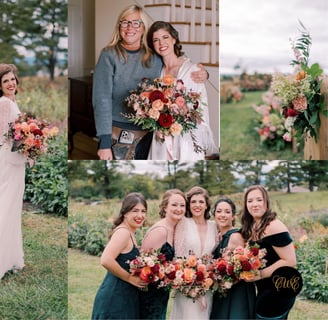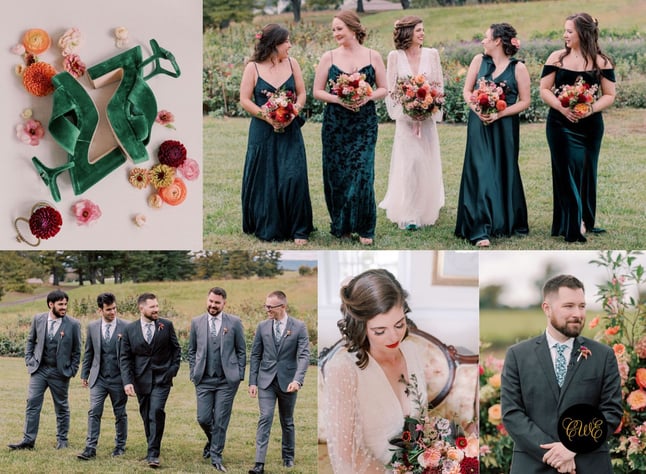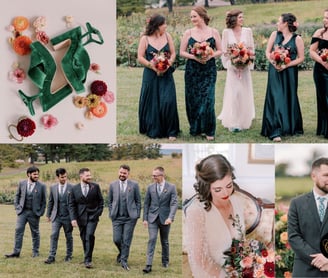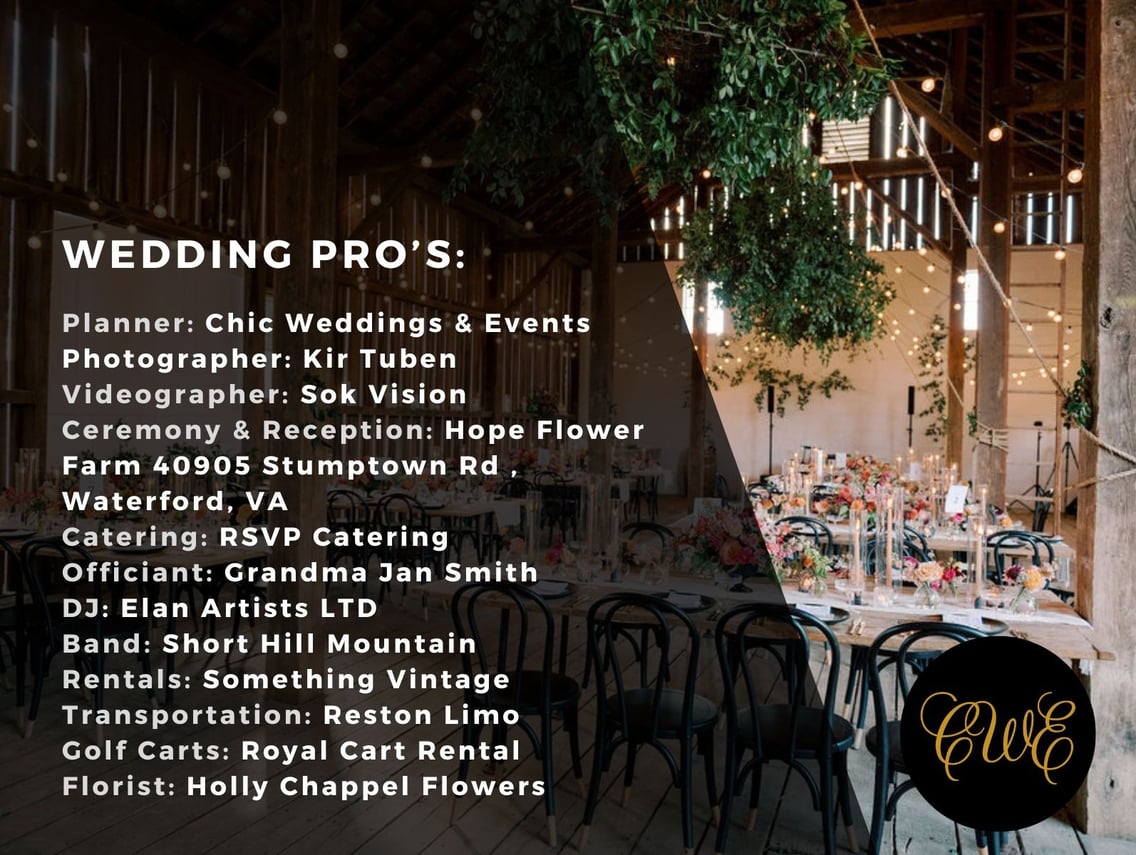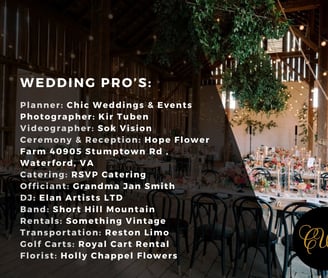 At the end of the night, it was clear that Sam and Trevor's wedding was a true reflection of their personalities, style, and values. We were honored to be a part of their special day and wish them all the best in their future together.